The brief descriptions below are designed to familiarize you with our staff's training, professional credentials and work experience.
James S. Tagliarini, D.M.D., M.A.G.D.
Health Centered and Rejuvenation Dentistry
Cosmetic Dentist in Danbury, CT
Quality Dental of Danbury
Fellow of the Academy of General Dentistry
Affiliate of the American Academy of Pediatric Dentistry
Southington Study Club for Comprehensive Dentistry
15 Years Practicing Family, Cosmetic, and Implant Dentistry
---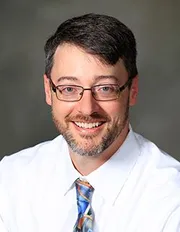 Dr. Tagliarini is a devoted husband and father of two children. He is also an exceptionally well trained and gentle Dentist with a passion for what he does.
He was raised locally in North Salem and attended Western Connecticut State where he earned a B.A. in Biology with a minor in Chemistry. An avid mountain biker he regrets missing a cross-country bike trip in favor of studying for the dental entrance exams but was rewarded with acceptance letters from seven dental schools including Tufts , Maryland , BU , SUNY Buffalo , and Temple . He was fortunate to attend his first choice: University of Connecticut School of Dental Medicine ; consistently one of the country's highest ranking on the national board exams.
Dr. Tag is proud of the education received at UCONN because it is possibly the most challenging that can be found anywhere. University of Connecticut dental and medical programs are combined for the first two years. The dental students are exposed to a much more rigorous program and must complete all their dental training on top of the medical core curriculum. Upon graduation Dr. Tag was chosen for the competitive Yale affiliated General Practice Residency program right here at Danbury Hospital . Dr. Tag is a member of the Danbury Hospital Medical Staff and has hospital privileges. He has enjoyed his teaching opportunities and photographs much of his work for educational purposes.
Dr. Tagliarini is committed to quality care and life long learning. As an active participant in the Academy of General Dentistry he has attended over 1100 hours of continuing education since his residency. His advanced training in implants, dentures, root canals, white fillings and smile design helped him to qualify for the AGD fellowship award. Dr. Tag is working toward becoming a AGD Master Dentist; he has only a few more credits to complete. Find out more about Fellows and Masters of the AGD here... http://www.knowyourteeth.com/infobites/abc/article/?abc=f&iid=779&aid=7057
One of the best things about Dr. Tagliarini is that he cares for the whole person, not just a set of teeth. He is so proud of the ways that patients' lives have been improved just by listening to them carefully. Whether it's acting like dinosaur to calm a nervous child or finding a skin cancer before anyone else noticed it…. You will see the passion he has for helping people… all you have to do is meet him.
---
Yana Rosenstein, DDS
Cosmetic Dentist in Danbury, CT
Quality Dental of Danbury
---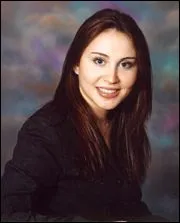 She received her Doctor of Dental Surgery degree from the highly selective State University of New York at Stony Brook School of Dental Medicine . Dr. Rosenstein continued to expand her knowledge of dentistry in a General Practice Residency Program at Staten Island University Hospital in New York, where she was trained in the management of dental and facial trauma, dental emergencies, surgical extractions, as well as special care for the developmentally disabled.
In addition, Dr. Rosenstein completed a three-year post-graduate program in periodontics at the University of Medicine and Dentistry of New Jersey, where she mastered the most current and advanced techniques in dental implantology, sinus elevation and grafting, treating and preventing gum disease, cosmetic gum surgery, implant site development, bone regeneration and grafting, as well as oral pathology.She is a member of the American Dental Association , the American Board of Periodontology , and the New York State Dental Association . She has participated in various community service events.
Dr. Rosenstein treats her patients in a gentle, kind, and caring manner. She is dedicated to providing the highest quality of periodontal care and promoting the overall health and well-being of her patients. Her main goal is to stay current with new and developing technologies in all areas of periodontology and implant dentistry. She is constantly working to enhance her knowledge and technical skills by attending continuing education courses and specialty conferences.
Dr. Rosenstein enjoys spending time with her family and three-year-old son, as well as yoga, theater, reading, and traveling.
---
Staff

Bridget Eglinton, RDH:
Bridget was born and raised in Danbury. After graduating from Immaculate High School , she went on to receive her Associate's Degree at Fones School of Dental Hygiene in Bridgeport, CT. and has been practicing preventive care since 1992. Bridget brings a high standard of dental care to the patients and enjoys working with children. She presently lives in New Fairfield with her husband and two young daughters.

Leona Tomascak, Office Manager:
A native Danburian and a graduate of Danbury High School , Leona presently lives in Brookfield with her husband. She has two grown children and her hobbies include: gardening, knitting and reading. Leona has faithfully served the office for 25 years with her expert knowledge of insurance and patient relations.

Jennifer Johnson, RDH:
A graduate of Newtown High School and Fones School of Dental Hygiene , Jennifer has enjoyed her dental career of 32 years and has brought excellent hygiene skills to the office. Presently living in Bethel with her husband and two daughters, Jennifer enjoys skiing, gardening and crafts.