My Blog
Posts for tag: toothache
By Quality Dental of Danbury
February 18, 2017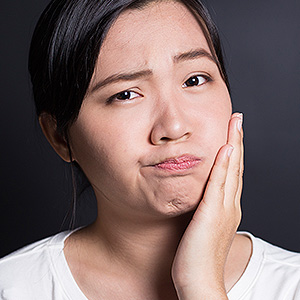 There are few more painful experiences than a toothache. You can't ignore it: it's as if your mouth is screaming for relief.
But while the throbbing pain can tell you something's wrong, it may not be clear exactly what's wrong. There's more than one possibility — it could be with the tooth itself, the gums around the tooth or a combination of both.
In the first case, a toothache could be a sign of severe tooth decay within the tooth's innermost layer, the pulp. The pain you feel comes from the nerves within the pulp under attack from the infection.
For this level of decay there's one primary way to save the tooth and stop the pain: a root canal treatment. In this procedure we remove all the infected and dead tissue from the pulp and fill the empty chamber and root canals with a special filling. We then seal and crown the tooth to prevent further infection.
Another source of toothache happens when your gums have become painfully inflamed due to infection. This is usually caused by periodontal (gum) disease, triggered by a thin film of bacteria and food particles on tooth surfaces known as plaque. In this case, we must remove all plaque and calculus (hardened plaque deposits) from tooth and gum surfaces, including on the roots. Your gums can then heal and return to health.
But your situation could be more complex. Untreated tooth decay can advance to the roots and subsequently infect the gums. Likewise advanced gum disease can pass the infection from the gums to the root and into the pulp.  For such cases you may need a specialist, either an endodontist specializing in root canal issues or a periodontist specializing in the gums.  They can better diagnose the origin and extent of the problem and offer advanced techniques and treatments to deal with it.
It's possible in these more complex situations your tooth has become diseased beyond repair and must be replaced. It's important, then, that you see us if you experience any significant tooth pain, even if it seems to go away. The sooner we diagnose and begin treating the cause of your pain, the better your chances of regaining your dental health.
If you would like more information on treating dental disease, please contact us or schedule an appointment for a consultation. You can also learn more about this topic by reading the Dear Doctor magazine article "Confusing Tooth Pain."
By Quality Dental of Danbury
April 01, 2014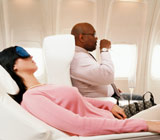 People who fly or scuba dive know firsthand how changes in atmospheric pressure can affect the body: as minor as a popping in the ears, or as life-threatening as decompression sickness. Pressure changes can also cause pain and discomfort in your teeth and sinuses — in fact, severe pain could be a sign of a bigger problem.
Barotrauma (baro – "pressure;" trauma – "injury"), also known as a "squeeze," occurs when the unequal air pressures outside and inside the body attempt to equalize. Many of the body's organs and structures are filled with air within rigid walls; the force created by equalization presses against these walls and associated nerves, which in turn causes the pain.
The sinus cavities and the middle ear spaces are especially sensitive. Each of these has small openings that help with pressure equalization. However, they can become swollen or blocked with mucous (as when you have a head cold), which slows equalization and contributes to the pain.
It's also possible to experience tooth pain during pressure change. This is because the back teeth in the upper jaw share the same nerve pathways as the upper jaw sinuses — pain originating from the sinuses can be felt in the teeth, and vice-versa. In fact, it's because of this shared pathway that pressure changes can amplify pain from a tooth with a deeper problem, such as a crack, fracture or a defect in dental work.
Besides problems with your teeth, the severe pain could also be related to temporo-mandibular joint dysfunction (TMD), which is pain or discomfort in the small joint that connects your lower jaw to your skull. There are a number of causes for this, but a common one for scuba divers is an ill-fitted regulator mouthpiece that they are biting down on too hard while diving. A custom-fitted mouthpiece could help alleviate the problem.
If you've been experiencing tooth pain during pressure change events, you should see us for an examination before you fly or dive again. There might be more to your pain — and correcting these underlying problems could save you extreme discomfort in the future.
If you would like more information on the effects of atmospheric pressure changes on teeth, please contact us or schedule an appointment for a consultation. You can also learn more about this topic by reading the Dear Doctor magazine article "Pressure Changes Can Cause Tooth & Sinus Pain."
By Quality Dental of Danbury
October 03, 2013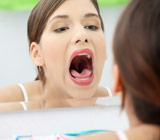 You have a toothache… or do you? That's not a facetious question — sometimes it's difficult to determine if it's your tooth that hurts, your gums or both. It's even difficult at times to pinpoint which tooth may be hurting.
This is because the pain can originate from a variety of causes. Determining the cause is the first step to not only alleviating the pain, but also treating the underlying condition. Those causes generally follow one of two paths: either the problem originates within a tooth and spreads to the gums and other tissue, or it begins with infected gum tissues and can spread to the teeth.
We refer to the first path as endodontic, meaning it originates from within a tooth. Most likely the tooth has decayed (also referred to as a cavity), which if untreated can progress, allowing bacteria to infect the tooth pulp (living tissue inside the tooth that contains nerve fibers). Pain results as the nerves become inflamed and sensitive, though often varying in quality (sharp or dull) or frequency (constant or intermittent); outside stimuli, like temperature or pressure, may also trigger pain.
Although likely originating with one tooth, it may be difficult to pinpoint which one is actually causing it; you might even feel pain in your sinus cavity radiating upward from the tooth. An untreated infection will continue to spread to surrounding soft tissue, or result in a painful abscess, an infected pocket of bacteria between the tooth and gums.
The other path is periodontal, meaning the infection originates in the gum tissues. A thin layer of dental plaque known as biofilm develops and sticks to teeth at the gum line, which can lead to infection of the gum tissue, which then becomes inflamed and painfully sensitive. The untreated infection can then progress along the tooth and invade the pulp through the accessory root canals.
Knowing the source of an ache will determine the best course of treatment, whether a root canal, root planing, or a combination of these or other procedures. It's also the best, most efficient way to relieve you of that unpleasant mouth pain.
If you would like more information on the various causes of tooth pain, please contact us or schedule an appointment for a consultation. You can also learn more about this topic by reading the Dear Doctor magazine article "Confusing Tooth Pain."